Welcome to Crosby's!
It's Time To Get Away . . .
. . . to Crosby's on the Chippewa.  Crosby's is an enjoyable, seasonal campsite located on a beautiful section of the Chippewa River. Our goal is to provide a casual and family-friendly atmosphere for those who would prefer to spend their summer outdoors.
Our campsites come complete with water, electricity (metered), septic and garbage service. We host social events for Memorial Day, Fourth of July, Labor Day, and several others throughout the summer for campers to mingle with their neighbors. At Crosby's on the Chippewa, you can be sure to make the best of your summer.
There are a variety of things to do on site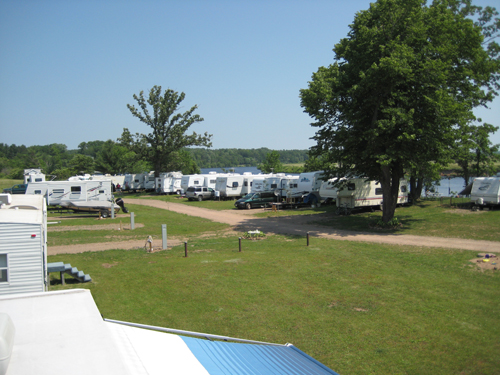 or nearby.  Go fishing, boating, or tubing
. . . or simply enjoy the beauty of the Chippewa River right in your own "backyard."  Near the campground are attractions such as a brewery, bike and ATV trails, golf courses, and the grounds for Country and Rock Fest.
If a family-friendly location on the river sounds like your type of vacation, then Crosby's on the Chippewa is the right place . . . to get away.
Call us at 715.559.4161 or 715.226.0577
or Email us at Crosbysonthechippewa@yahoo.com

©Crosby's on the Chippewa LLC 2011